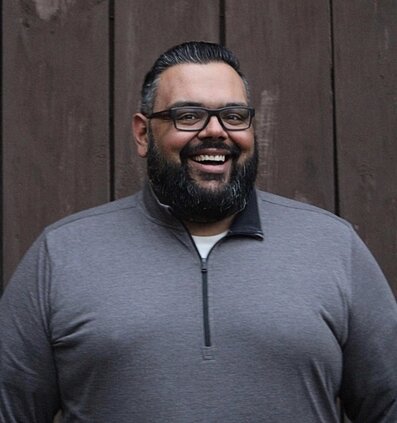 LEAD PASTOR
Pastor Adrian and his wife Krystal were church planting missionaries in Argentina where the Lord allowed them to plant 1 church, 1 mission and a Bible Institute before the Lord led them to start FaithWay Community Church. Pastor and Krystal have 5 children (Gabriella (Gabby), Adriana (Adri), Daniel (Danny), Vincenzo (Vinny) & Giuliana(Giuli).
Pastor graduated from Baptist Bible College & Seminary (Clarks Summit University) with a BS in Bible & Theology and a MA in Biblical Studies.
Message from Pastor
Hello,
I want to take some time to say THANK YOU for taking time out of your day and checking out FaithWay. We are a local church body that strives to proclaim Jesus to our community and beyond and preach/teach the WHOLE counsel of God. What makes FaithWay different than others is that we put a strong emphasis on being a family. Church should not be a place that you go to, it should be a family that you belong to. If you are looking for a place to belong, a place to call "home", we invite you to join us for a worship service so that you can experience what God is doing at FaithWay Community Church!
It's my hope and prayer that you will experience Jesus Christ and join us as we desire to magnify Him above all things for the good of people here in Danielson and around the world.
Thanks again for visiting us today. I hope to meet you soon.
Pastor Adrian